Ash Sugar


* example colour combinations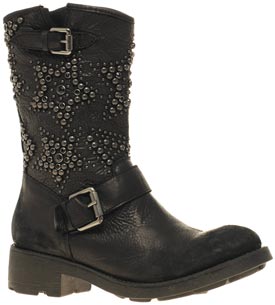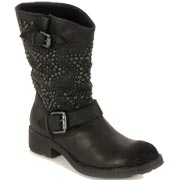 Be the first to Review

Ash Sugar Boot from Ash Footwear
Distressed leather biker boot
Studded star pattern
Two buckle detail
Side zip at ankle
Leather lining
Heel height 4cm
Height of boot at calf 22½cm
Ash Sugar

Ash Sugar Review
Ash Sugar studded biker boots promise to be another style hit from Ash London! Ash Sugar biker boots are tough looking with a round toe and a rebel look. Yet they have a feminine influence with a fanciful star all-over studded pattern. The studs are a mix of onyx black and gunmetal grey with black jewels at the centre of each star. Ash Sugar Boots are made from high quality soft leather, which has been purposefully distressed at the toe and heel. The biker boot buckles are for decorative purposes only as there is a side zip running down the inner ankle to better put on and take off your Ash Sugar boot.
Ash makes only great shoes from excellent materials. Their workmanship is renowned. With the Ash Sugar you get all that Ash London quality. Those star studs are in there quite securely! They are going to stay for the ride! When you compare prices for the Ash Sugar boot, do keep this in mind. They aren't cheap, but you are getting a product that is worth every bit you pay for it.
Ash Sugar Boots from Ash Footwear: Indulge your inner biker and your inner disco diva at the same time with this fashion forward boot!