FitFlop Rebel


* example colour combinations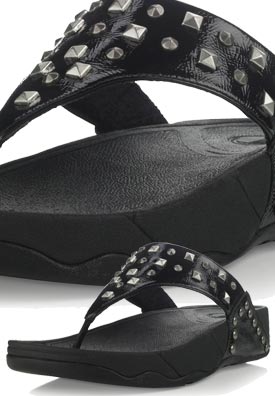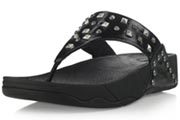 Be the first to Review

FitFlop Rebel studded sandals for rock n roll style with benefits
Rebel fashion-forward black leather with stud design
Challenge hard to reach muscles so every step helps tone and trim your leg
FitFlop sandals work your bum muscles more
FitFlop make it easier to stay in shape
Like walking barefoot, but a little bit better!
FitFlop Rebel

Our Description
Be a Rebel with the new FitFlop Rebel UK sandals. Fashionable FitFlop fans, FitFlop Rebel is FitFlop's classic shape made trendy with a multi-studded upper. Fitflop Rebel is available in leather or suede, with darkened hardware, on their famous leg-muscle-toning sole.
FitFlop Rebel may seem rebellious, but it will also help improve your posture and reduce foot pressure. How is that for a winning combination? FitFlop Rebel stay gorgeous, fashionable, and comfortable...all with one sandal.