Adidas Ultraboost 20


* example colour combinations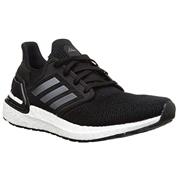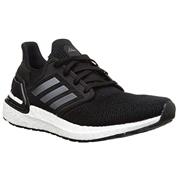 Be the first to Review

Soft Elastane Heel for supportive comfort
Boost Midsole delivering 20% more responsiveness and cushioning compared to the original Ultra Boost.
Torsion Spring providing enhanced support on landing and quick transition
StretchWeb Rubber Outsole utilising from Continental™ rubber for an energised ride
Brand Bestsellers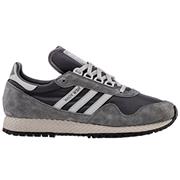 Adidas New York
4 colours from £74.95
---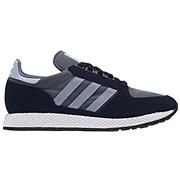 Adidas Forest Grove
14 colours from £38.45
---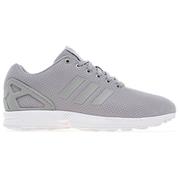 Adidas ZX Flux
16 colours from £32.47
---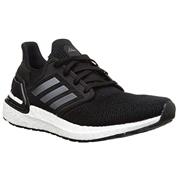 Adidas Ultraboost 20
33 colours from £90.15
---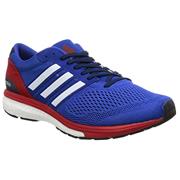 Adidas Adizero Boston
12 models from £39.39
---
Adidas Ultraboost 20

Select Colour
33

Colours Available
from £176.23

Black/Black/Solar Red

from £141.95

Black/Gold Metallic/Signal Coral

from £218.08

Black/Gold Metallic/Solar Red

from £247.48

Black/Night Metallic/White

from £145.09

Black/White/Signal Coral

from £77.00

Cloud White

from £149.00

Core Black/Boost Blue Violet MET./FTWR White

from £112.00

Core Black/Core Black/Signal Cyan

from £127.01

Core Black/Core Black/Signal Orange

from £107.32

Core Black/FTWR White/Signal Coral

from £101.12

Core Black/Gold Met./Solar Red

from £114.99

Core Black/Iron Metallic/Football Blue

from £124.26

Core Black/Night Met./FTWR Whit

from £145.40

Crystal White/Glory Blue/Solar Red

from £159.99

Dash Gray/Boost Blue/Violet Met./Core Black

from £104.99

Dash Grey/Grey Five/FTWR White

from £239.70

DNA Black/Iron Metallic/Football Blue

from £118.44

Football Blue/Football Blue

from £111.96

Ftw Bla/Negbás/Rossen

from £119.00

FTWR White/Core Black/Signal Coral

from £90.15

FTWR White/Gray Three/Core Black

from £163.74

FTWR White/Grey/Core Black

from £109.28

FTWR White/Night Met/Dash Grey

from £129.12

Gricin/Plamet/Versen

from £322.80

Metal Grey

from £118.73

Negbás/Gricin/Rossen

from £125.00

Signal Green/Core Black/Signal Green

from £272.75

Silver Metallic/Silver Metallic/Silver Metallic

from £132.75

Solar Red/Boost Blue Violet Metallic/White

from £364.99

Team Royal Blue/White/Scarlet

from £139.00

Tech Indigo

from £232.03

White/Scarlet/Team Royal Blue

from £344.56

Yellow/Yellow/Rose
Our Description
These fantastic Adidas Ultra Boost 20 running shoes for men feature a form fitting knit upper with just the right amount of support but with a snug fit like a sock.
The TPU midsole absorbs energy and expels it back to give you a bounce effect increasing the performance of your run cushioning and reducing fatigue.
The StretchWeb outsole is made from Continental™ rubber for excellent grip and smooth transition from heel to toe as your run.
As Adidas say …. A new day. A new Run. Make it your best.