Womens Asics GT 2000


* example colour combinations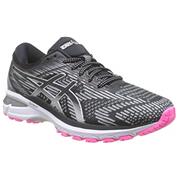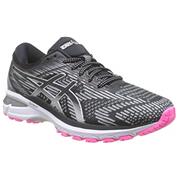 Be the first to Review

Womens cushioning long distance running shoe for overpronationers
Comfortable mesh uppers with overlays in a wide range of colourways
Discrete eyelet lacing system
Clutch counter for supporting and creating the best for for the heel area
Removable anti-microbial ComforDry™ sockliner for dry and fresh toes
Lightweight Solyte® and Speva® material durable midsole
FluidRide system for added cushioning
Shock absorbing Rearfoot and Forefoot GEL® Cushioning Systems
Gait enhancing Guidance Trusstic and DuoMax systems
Durable and grippy AHAR sponge outsole
Brand Bestsellers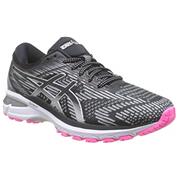 Womens Asics GT 2000
48 models from £62.49
---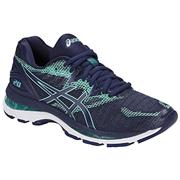 Womens Asics Gel Nimbus
55 models from £54.99
---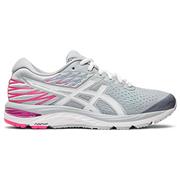 Womens Asics Gel Cumulus
30 colours from £54.99
---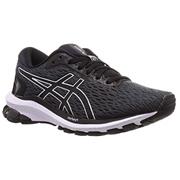 Womens Asics GT 1000
36 models from £37.99
---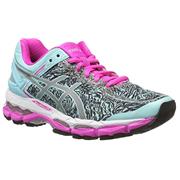 Womens Asics Gel Kayano
60 models from £40.75
---
Womens Asics GT 2000

Select Model
48

Models Available
from £120.00

GT-2000 4 (Aruba Blue/Safety Yellow/Aquarium)

from £69.47

GT-2000 4 (Azalea/Turquoise/White)

from £90.31

GT-2000 4 (Black/Peach Melba/Sport Pink)

from £107.72

GT-2000 4 (Turquoise/Indigo Blue/Slate Blue)

from £104.99

GT-2000 5 (Black/Carbon/Flash Coral)

from £58.65

GT-2000 5 (Black/Island Blue/Reflective)

from £104.99

GT-2000 5 (Black/Onyx/White)

from £100.49

GT-2000 5 (Cosmo Pink/Black/White)

from £82.94

GT-2000 5 (Diva Blue/White/Aqua Splash)

from £70.65

GT-2000 5 (Hampton Green/Black/Cosmo Pink))

from £97.84

GT-2000 5 (Midgrey/White/Pink Glow)

from £104.99

GT-2000 5 (Pink Glow/White/Dark Purple

from £90.00

GT-2000 5 (Regatta Blue/Flash Coral/Indigo Blue)

from £65.99

GT-2000 6 (Black/Flash Coral)

from £78.55

GT-2000 6 (Black/White/Carbon)

from £76.61

GT-2000 6 (Bright Rose/Black/White)

from £70.65

GT-2000 6 (Deep Ocean/Mid Grey)

from £185.84

GT-2000 6 (Four Leaf Clover/Black/Coral Cloud)

from £82.94

GT-2000 6 (Frosted Rose/Stone Grey)

from £78.55

GT-2000 6 (Indigo Blue/Smoke Blue)

from £65.73

GT-2000 6 (Limelight/White/Mid Grey)

from £136.41

GT-2000 6 (Mid Grey/Silver/Carbon)

from £74.47

GT-2000 6 (Porcelain Blue/Porcelain Blue/Asics Blue )

from £134.19

GT-2000 7 (Baked Pink/Papaya)

from £175.61

GT-2000 7 (Black/Feather Grey)

from £85.99

GT-2000 7 (Black/Rich Gold)

from £128.45

GT-2000 7 (Black/Skylight)

from £89.49

GT-2000 7 (Black/White)

from £164.84

GT-2000 7 (Dark Grey/White)

from £142.44

GT-2000 7 (Mid Grey/Dark Grey)

from £95.45

GT-2000 7 (Midnight/Midnight)

from £91.89

GT-2000 7 (Mist/White)

from £114.80

GT-2000 7 (Peacoat/Silver)

from £83.01

GT-2000 7 (Pink Cameo/White)

from £116.34

GT-2000 7 (White/Laser Pink)

from £73.43

GT-2000 8 (Black/Black)

from £69.92

GT-2000 8 (Black/Rose Gold)

from £227.91

GT-2000 8 (Black/Sheet Rock)

from £70.90

GT-2000 8 (Classic Red/Electric Blue)

from £92.22

GT-2000 8 (Diva Pink/White)

from £82.25

GT-2000 8 (Light Blue/Pink)

from £104.18

GT-2000 8 (Mint Tint/White)

from £107.94

GT-2000 8 (Peacoat/Sea Glass)

from £134.71

GT-2000 8 (Piedmont Gray/White)

from £92.14

GT-2000 8 (Watershed Rose/Rose Gold)

from £69.99

GT-2000 8 GTX (Graphite Grey/Piedmont Grey)

from £62.74

GT-2000 8 Knit (Watershed Rose/White)

from £96.00

GT-2000 8 Retro Tokyo (Classic Red/Electric Blue)
Womens Asics GT 2000 Review
Push yourself the whole 26 miles in extreme support and comfort wearing a pair of Womens Asics GT 2000 or tackle shorter distances in this durable running shoe, that's ideal for overpronationers.
For such a modest looking running shoe, the womens GT-2000 really packs a punch technically. Asics have added so many features into this design starting off with breathable mesh uppers with sporty overlays and tension reducing discrete lacing, for a fit that's personal to you. An external heel counter has been included to add support and keep this area of the foot in place for added stability and this shoe is made using a California slip lasting technique for added comfort and durability.
Inside there's an EVA ComforDry™ sockliner that's not only removable but also boasts anti-microbial properties for reduced odour and fresher soles. The midsole is key to this shoes design, it's made from lightweight and durable Solyte® and Speva® material and features FluidRide for bounce back & cushioning properties. Add to this both Rearfoot and Forefoot GEL® Cushioning Systems for shock absorption and a more natural foot movement coupled with this brands Guidance Trusstic System and DuoMax system for enhanced gait efficiency. Whilst the foot is supported and cushioned from inside, there's just the little matter of the outsole. The Womens Asics GT 2000 running shoe outsole is made from lightweight AHAR sponge, thats comfortable and abrasion resistant and features this brands Guidance Line® to once again promote an efficient and natural foot strike.
Designed to create the most natural and comfortable run, it doesn't matter how far you race wearing a pair of Womens Asics GT 2000, as your feet will be surrounded in the most cushioned and supportive design and a marathon might not be enough!