Birkenstock Gizeh


* example colour combinations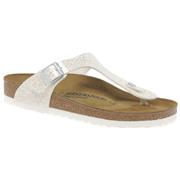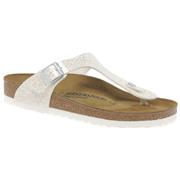 Be the first to Review

Summer ready Birkenstock Gizeh thong sandal from this popular brand
Choice of Leather, Suede or synthetic uppers
Branded metallic buckle and stud trim
Exquisite suede lined footbed with built in arch support and a cushioned fit
Durable EVA sole for flexible steps
Brand Bestsellers
Birkenstock Gizeh Patent
9 colours from £33.50
---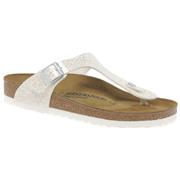 Birkenstock Gizeh
74 colours from £19.15
---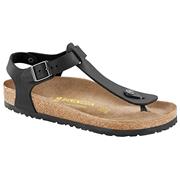 Birkenstock Cairo
from £57.79
---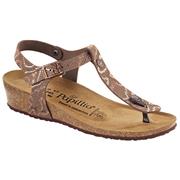 Birkenstock Ashley
2 colours from £43.94
---
Birkenstock Gizeh

Select Colour
74

Colours Available
from £29.99

Antracite

from £36.00

Black

from £45.18

Blue

from £54.99

Brushed Flamingo

from £48.00

Cherry

from £32.63

Cosmic Sparkle Anthracite

from £64.11

Cosmic Sparkle Mineral

from £113.99

Dress Blue Patent

from £44.65

Electric Metallic - Copper

from £55.33

Electric Metallic - Magenta

from £71.10

Electric Metallic - Ocean

from £59.99

Electric Metallic - Taupe

from £23.24

EVA - Silver

from £23.75

EVA - Anthracite

from £34.99

EVA - Beetroot

from £25.00

EVA - Black

from £25.00

EVA - Green

from £25.00

EVA - Khaki

from £30.32

EVA - Navy

from £19.15

EVA - Purple

from £48.61

EVA - Red

from £29.99

EVA - Rose

from £29.66

EVA - Scuba Coral

from £23.24

EVA - Silver

from £40.00

EVA - Turquoise

from £24.99

EVA - White

from £58.49

Gator Gleam Raspberry

from £159.99

Golden Brown

from £52.64

Graceful Antique Lace

from £29.38

Graceful Licorice

from £38.00

Graceful Raspberry

from £54.07

Graceful Taupe

from £48.00

Graceful Toffee

from £23.75

Grey

from £58.49

Habana

from £51.51

Ice Pearl Mondstein

from £134.46

Ice Pearl Onyx

from £44.40

Lacquered Port

from £48.00

Magic Snake Black

from £49.43

Magic Snake Bordeaux

from £48.00

Magic Snake Gold

from £48.00

Magic Snake Rose

from £48.00

Magic Snake White

from £23.75

Metallic Anthracite

from £59.25

Metallic Aqua Suede

from £46.05

Metallic Stones Black

from £29.74

Metallic Stones Copper

from £56.60

Metallic Stones Silver

from £50.65

Mocca

from £60.00

Navy

from £52.45

Ocean Green

from £64.99

Pale Lemon

from £54.97

Pearly Hazel

from £52.64

Pearly White

from £29.66

Pink

from £57.79

Pink Patent/Purple Sole

from £49.43

Red

from £29.99

Rose

from £48.00

Shiny Snake Black Multi

from £48.00

Shiny Snake Cream

from £45.06

Shiny Snake Orange

from £48.00

Shiny Snake Rose

from £15.36

Silver

from £59.99

Soft Metallic Gold

from £42.27

Soft Metallic Rose Gold

from £53.99

Soft Metallic Silver

from £49.81

Stone

from £48.00

Sun

from £31.44

Super Natural Flower Emerald

from £54.22

Tango Red

from £42.77

Tobacco Brown

from £48.00

Toffee

from £28.53

White

from £47.00

White Patent
Our Description
The Gizeh is a stylish and versatile women's sandal from Birkenstock.
These simplistic toe post sandals are designed with the choice of upper fabrics to compliment your summer wardrobe and feature a buckled side strap ,which can be adjusted for the perfect fit. These classic toe post sandals with branded stud detail, also feature the signature suede lined and contoured footbed, which is designed to conform to the unique shape of your foot for the ultimate fit.
These lightweight Birkenstock Gizeh sandals also feature a flexible EVA sole for legendary shock absorbing support and lasting durability.