Dr Martens Pascal


* example colour combinations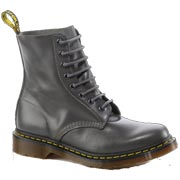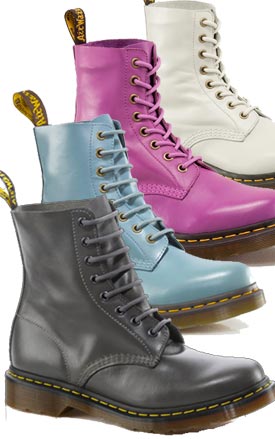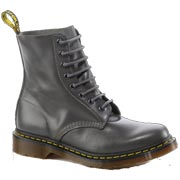 Be the first to Review

Iconic lace up boot with a colourway or print to suit all tastes
Mix of durable leathers, glossy patent or cracked suede uppers
Traditional 8 eye lace up design
Yellow and black woven heel tag
Yellow z-welt stitching
Slip resistant Air cushioned outsole that's oil and fat resistant
Brand Bestsellers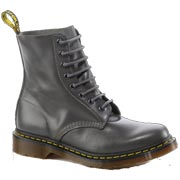 Dr Martens Pascal
49 colours from £59.99
---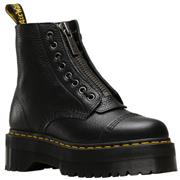 Dr Martens Sinclair
3 colours from £140.25
---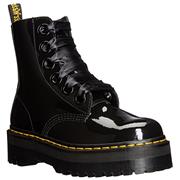 Dr Martens Molly
7 colours from £99.50
---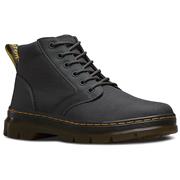 Dr Martens Bonny
6 colours from £47.49
---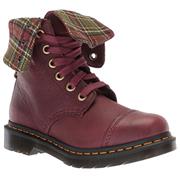 Dr Martens Aimilita
5 colours from £99.99
---
Dr Martens Pascal

Select Colour
49

Colours Available
from £94.99

Black

from £109.64

Black - Sequin

from £89.99

Black Darcy Floral Backhand

from £62.10

Black/White

from £86.40

Blue Iridescent

from £149.01

Bluemoon Virginia

from £372.49

Brando Charro - Smokethorn

from £185.18

Burnt Orange

from £169.99

Cascade - Off White

from £155.95

Charcoal Antique Temperley

from £104.45

Cherry Red

from £221.32

Cherry Red Antique Temperley

from £84.45

Cherry Red Temperley

from £158.05

Dress Blue

from £120.00

Glitter - Pink

from £118.49

Green

from £87.30

Grey

from £85.00

Gunmetal

from £91.56

Lavender

from £344.40

MIE - Cognac Spitfire

from £102.00

Multicolour

from £93.10

Pastel Yellow Virginia

from £89.95

Patent Gold

from £62.10

Petrol Black

from £95.00

Pink Iridescent

from £114.69

Purple

from £79.49

Rainbow Sequin

from £84.45

Red Fine Glitter

from £125.00

Rose Fantasy Backhand Strawgrain

from £110.00

Salmon Pink

from £86.40

Silver

from £129.99

Snake Asciano

from £148.60

Tate Britain

from £104.60

Velvet - Black

from £118.49

Viper - Lake Blue

from £78.99

Viper - Light Grey

from £62.10

Virginia - Black

from £104.45

Virginia - Cherry Red

from £118.60

Virginia - Dress Blue

from £98.60

Wanama Smooth - Black

from £109.65

Wanama Smooth - Cherry

from £143.02

Wanama Smooth - Olive

from £110.50

White

from £169.99

White/Aurora Purple Glitter

from £114.10

Wild Blue

from £149.97

Zip - Black

from £149.97

Zip - Black Aunt Sally

from £254.12

Zip - Cherry Red

from £108.85

Zip - Dark Brown Grizzly
Dr Martens Pascal Review
Stand out from the crowd and show off your uniqueness, wearing your favourite pair of Dr Martens women's Pascal lace up boots.
Dr. Martens first created their lace up boots as work wear in the 1960's. It wasn't until the late 70's that these simple working class boots took on a new ownership, becoming a favourite of punks and skin heads who favoured rebellion. What followed was a love affair with these simple boots by a whole range of musical 'tribes' in the UK including goths and psychobillys. Lovers of grunge music over in the states during the 80's also took interest. With each decade that followed each unique group adopted these durable and comfortable boots into their own sub cultures and soon they became a staple footwear choice for festival goers.
Dr. Martens boots were bought back into popularity with the masses in the 21st century, when top designers and musicians collaborated with this brand to create their own unique designs. This customisation has lead to the creation of the Pascal and with it an impressive range of colourways that include quirky prints, paint splattered florals, solid shades, metallics, contrast laces and marble effects to name a few. Styles which to quote Dr. Martens "offer innovation, creativity and a sprinkling of punk attitude".
The Dr Martens Pascal boot style features a classic upper with no over embellishment, just shaped seams and an impressive 8 eye lace up closure. Signature features include the airwair heel tag and distinctive yellow stitching around the base of the shoe. These boots are good-year welted, which simply means the upper and sole are stitched and heat-sealed together for a durable fit. The sole in question is the classic air-cushioned rubber outsole with grooved edges and amazing slip resistance.
Dr. Martens have taken their classic 1460 boot and have developed it into the Dr Martens Pascal, a simple boot that stands apart from the originals thanks to the amazing range of colourways and prints that all offer the creativity and individuality that Dr Martens wearers crave.