FitFlop Cha Cha


* example colour combinations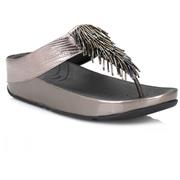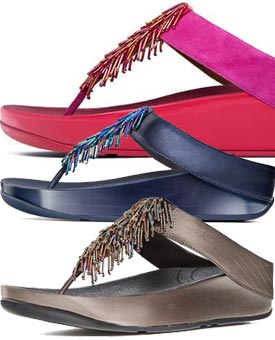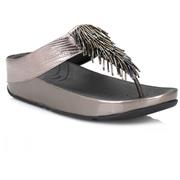 Write your own review

Read the Reviews
Statement flipflop with ultimate comfort built-in
Rich faux leather upper
Fabulous fringed bead embellishment front and center
Soft microfiber lining for foot comfort
Triple EVA midsole unit with Microwobbleboard™ technology
Textured synthetic outsole for durability and grip
1 1/2 inch heel, 1 inch platform
Brand Bestsellers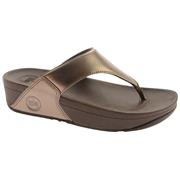 FitFlop Lulu
47 colours from £26.70
---
FitFlop The Skinny
16 colours from £23.84
---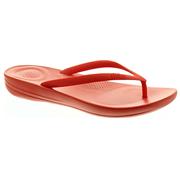 FitFlop Iqushion
57 colours from £11.79
---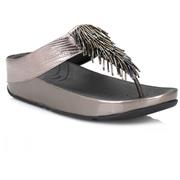 FitFlop Cha Cha
12 colours from £24.84
---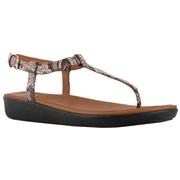 FitFlop Tia
10 colours from £35.00
---
FitFlop Cha Cha

Select Colour
12

Colours Available
from £26.03

Black

from £42.00

Bronze

from £84.59

Bronze Ore Leather

from £76.99

Deep Plum

from £76.99

Dusty Lilac

from £37.16

Flame

from £24.84

Navy

from £70.00

Nimbus Silver

from £43.59

Nude

from £42.00

Rose Gold

from £24.84

Sapphire

from £64.95

Silver
FitFlop Cha Cha Review
I tell you, these sandals have seduced me. I don't need another pair of FitFlops is what I thought. Yes, FitFlop makes a great product and they're ridiculously comfortable. That's a given. But I NEED these FitFlop Cha Cha sandals and it is because of their sass! Available in Bronze, Nimbus Silver, Passion Fruit (the juiciest pink you've ever seen), Black, Pomp Purple, Nude, or Sapphire colourways, they present a seductive assault to the eyes. This FitFlop doesn't look like a traditional athletic flip-flop, it has got modern subtlety to its design with a strap that circles the foot up close to the ankle and a t-strap that attaches from there to a toe post thong. And this thong strap contains a beaded fringe! Inspired by the carnivals of Brazil, these little lovelies will shimmy and shake and catch the eye when you walk. They're so fancy they're making me rethink heels with dresses and I haven't even ordered mine yet.
All the Cha Cha Sandal's high-fashion monochromatic colorways have a matching base, which is built with Fitflop's patent-pending Microwobbleboard technology. It is softer than butter, and engages your feet and legs slightly more when you walk and stand, promoting muscle tone. I love that, but am fairly certain women buy Fitflops because they are 1) cute and 2) so incredibly comfortable you won't want to put anything else on your foot ever. These sandals absorb shock and give your feet and joints a vacation while they're still working.
The gorgeous Fitflop Cha Cha would look fantastic with almost anything you'd want to pair it with. Promotional photos from FitFlop show minidress and swimsuit beach pairings are very pleasing to the eye, but I am sure some skinnies and and oversized T would be just as lovely. In keeping with the trend to wear sparkling jewelry with even the most casual styles, these little sandals deliver just the right amount of sparkle and sass without looking overdone. And the low wedge of 1.5 inches will have you just that much taller without even trying.
Seduction. It's the FitFlop Cha Cha. Get it this season because they may not have it the next!
FitFlop Cha Cha

CUSTOMER REVIEWS

Overall Score:

1

reviews
out of 5 based on
Write your own Review

out of 5 stars
FitFlop Cha Cha
Reviewer:

Lindsey Clark
Location:

United Kingdom
Mar 29, 2014
So pretty
Love my Fit Flops