FitFlop Iqushion


* example colour combinations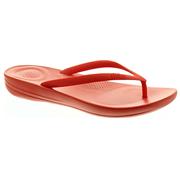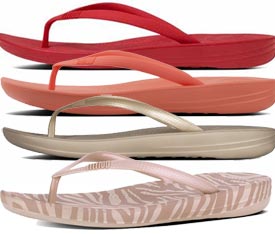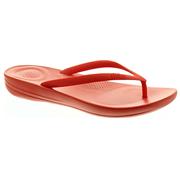 Be the first to Review

Simple thong sandals with hidden cushioned comfort
Comfortable, soft jelly upper
Light weight, biomechanically engineered micro-bubble foam iQushion midsoles
Seamless built-in arch contour for added support
Flexible slip-resistant soles
Brand Bestsellers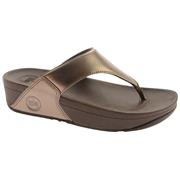 FitFlop Lulu
29 colours from £46.80
---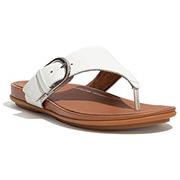 FitFlop Gracie
17 styles from £54.99
---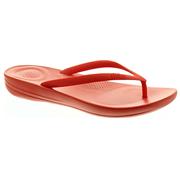 FitFlop Iqushion
32 colours from £22.50
---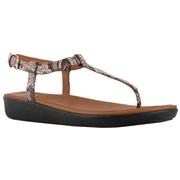 FitFlop Tia
from £54.94
---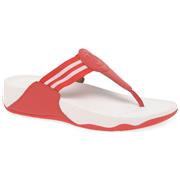 FitFlop Walkstar
9 colours from £32.31
---
FitFlop Iqushion

Select Colour
32

Colours Available
from £20.70

All Black

from £19.77

Black/Leopard

from £22.00

Blue

from £22.50

Bronze

from £22.73

Cherry Mahogany

from £22.50

Chocolate Leopard

from £22.00

Classic Red

from £24.00

Cream

from £35.99

Feather - Platino

from £37.98

Floral

from £24.36

Fuchsia Rose

from £22.50

Gold

from £20.97

Midnight Navy

from £23.54

Mink

from £20.97

Navy

from £22.68

Nude

from £22.00

Royal Blue

from £32.76

Sea Blue

from £24.00

Sea Foam Green

from £19.99

Silver

from £30.00

Soft Grey

from £26.00

Soft Lilac

from £32.00

Sparkle - Beetroot

from £33.94

Sparkle - Black

from £35.00

Sparkle - Pink Nectar

from £31.65

Sparkle - Urban White

from £26.93

Splash - Black

from £27.21

Splash - Bronze

from £35.00

Sunshine Coral

from £22.70

White

from £24.99

Wild Lavender

from £23.99

Yellow
Our Description
The FitFlop Iqushion may look like your average pair of simplistic flip flops, but slip them on and you'll soon realise they are so much more.
These classic looking sandals are so versatile and oh so comfy, even top actor Uma Thurman has endorsed these thongs, which feature subtle branding on the slim straps and come in range of fashionable solid, printed or metallic shades.
What sets these women's FitFlop thong sandals apart from other styles is their new and innovative iQUSHION™ midsole, which has been designed with ergonomic arch contouring for added support and micro-bubble foam impact pillows, which cushion both the heel and ball of the foot area, with each relaxed step.