FitFlop Lottie


* example colour combinations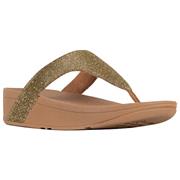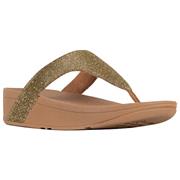 Be the first to Review

Classy summer sandals in a tempting range of colours and finishes
Choice of suede or faux leather uppers
Simplistic stitch detailing or stylish foil prints
Toe post design for an instant and secure fit
Biomechanically engineered Microwobbleboard midsole for all day cushioning and support
Slip resistant rubber outsole
Brand Bestsellers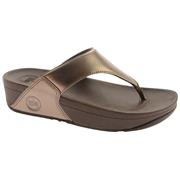 FitFlop Lulu
53 colours from £25.85
---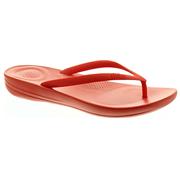 FitFlop Iqushion
66 colours from £11.77
---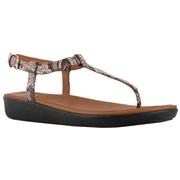 FitFlop Tia
10 colours from £39.98
---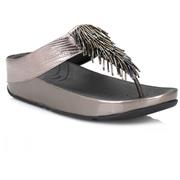 FitFlop Cha Cha
9 colours from £42.00
---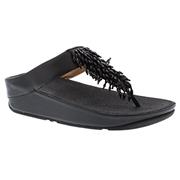 FitFlop Rumba
8 colours from £41.78
---
FitFlop Lottie

Select Colour
29

Colours Available
from £43.03

Adrenaline Red

from £41.73

Amber Ash/Chipmunk

from £87.64

Buckle - Black

from £109.44

Buckle - Lingonberry

from £151.57

Buckle - Mustard

from £48.15

Chain Print - Black

from £49.00

Chain Print - Midnight Navy

from £34.99

Chain Print - Silver

from £52.95

Chevron - Black

from £64.99

Chevron - Pink

from £59.00

Corsage - Black

from £80.68

Corsage - Heather Pink

from £59.00

Corsage - Urban White

from £73.72

Flowercrush - Oyster Pink

from £46.19

Fringe - Black

from £50.50

Glitter - Stone

from £31.18

Glitzy - Artisan Gold

from £41.01

Glitzy - Black

from £43.44

Glitzy - Bronze

from £42.00

Glitzy - Pewter

from £41.99

Glitzy - Silver

from £41.73

Padded - Amber Ash

from £35.67

Padded - Artisan Gold

from £50.50

Padded - Black

from £49.82

Padded - Bronze

from £37.99

Print Yellow

from £57.94

Twisted Chain - Black

from £57.94

Twisted Chain - Chocolate Brown

from £74.88

Twisted Chain - Vivacious
FitFlop Lottie Review
We just love this Lottie range of toe-post sandals from the fabulous FitFlop brand of footwear, that combine summery, sophisticated style with all day comfort.
The FitFlop Lottie Glitzy style is just that, super glamorous with light catching shimmering fabric uppers in refined colourways set to dazzle. We like the FitFlop Lottie Chain Print options too, which feature soft suede uppers uplifted with a metallic foil print, or choose the Chevron tonal foil printed styles for subtle styling. Finally there's the Padded design with it's smooth faux-leather upper, that's embellished with on-trend quilted stitch detailing in the classic white colourway.
Each pair of versatile FitFlop Lottie sandals feature a comfortable toe post that nestles between your toes and built in arch support. As with all sandals from this popular brand your feet are also treated to a supportive midsole design, and with this range FitFlop have included their pressure-diffusing Microwobbleboard design, that's also ultra cushioning. A slip resistant outsole is all that's needed to complete these versatile summer beauties.