FitFlop Lulu Cross


* example colour combinations
Be the first to Review

Women's cushioning slide or back strap sandals
Smooth leather or faux leather uppers
Choice of slip on or buckled back strap design
Breathable microfiber lined uppers
Microwobbleboard™ midsole design for a cushioned and supportive fit
Seamless arch support
Slip-resistant rubber outsole for stylish stability
Brand Bestsellers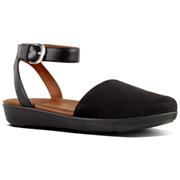 FitFlop Cova
8 colours from £36.00
---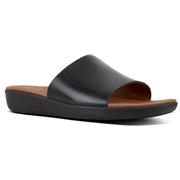 FitFlop Sola
11 colours from £37.45
---
FitFlop Lulu Cross
30 colours from £23.98
---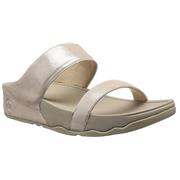 FitFlop Lulu Slide
14 colours from £32.05
---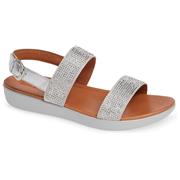 FitFlop Barra
8 colours from £43.94
---
FitFlop Lulu Cross

Select Colour
30

Colours Available
from £30.53

Beige Shimmer - Back Strap

from £55.00

Beige Shimmer-Denim

from £49.00

Black

from £35.58

Black - Back Strap

from £35.98

Black Mirror

from £55.00

Black Shimmer-Denim

from £60.00

Black Shimmer-Print

from £52.52

Blue Shimmer-Denim

from £57.87

Blue Shimmer-Denim - Back Strap

from £30.90

Bronze

from £49.00

Caramel

from £61.76

Caramel - Back Strap

from £57.99

Chocolate Metallic

from £65.96

Cork/Gold Mirror - Back Strap

from £60.00

Dove Blue

from £67.99

Dove Blue - Back Strap

from £57.99

Dusky Pink

from £63.05

Dusky Pink - Back Strap

from £57.99

Glitter - Rose

from £40.32

Gold Mirror

from £57.99

Heather Rose

from £57.99

Light Tan

from £143.00

Passion Red

from £176.74

Pink Shimmer - Back Strap

from £30.94

Silver Mirror

from £45.00

Silver Mirror - Back Strap

from £74.79

Silver Shimmer

from £62.86

Silver Shimmer - Back Strap

from £56.99

Tortoise Shell

from £57.99

Urban White
Our Description
Slip your feet into these sophisticated summer cross over sandals from FitFlop.
We love the simplistic upper design, that features two wide straps crossing over the tops of your feet and exposing the toes for a breathable fit in the sun. There's also an alternative version that features a slim strap, complete with metallic buckle, wrapping around the heel for a stylish and secure look. These strappy upper designs are made from faux leather in patent or metallic colourways, casual glimmering denim or rich leather in sophisticated shades and are lined in soft microfiber.
As always with FitFlop we are rewarded with a comfortable and ergonomically designed midsole and with these sandals it's the turn of their original Microwobbleboard™ design that's designed to not only cushion your feet, but diffuse lower leg pressure and support arches with the built in design. A slip-resistant rubber outsole completes the design in a stable fashion.