FitFlop Lulu Slide


* example colour combinations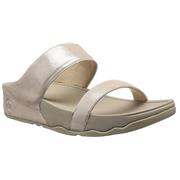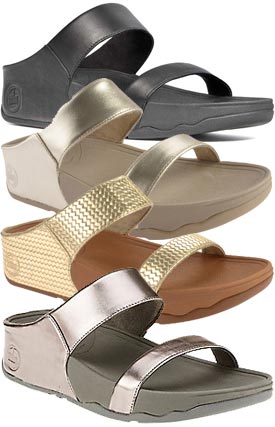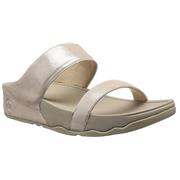 Be the first to Review

Simplistic glamour in sandal form
Two strap design in soft leather or glittery suede
Microfibre lining breathes, keeping your feet smelling as sweet as they look
Subtle branding
Cushioning and pressure diffusing signature Microwobbleboard™midsole desisgn, for added lift and superb shock absorption
Brand Bestsellers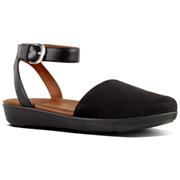 FitFlop Cova
8 colours from £36.00
---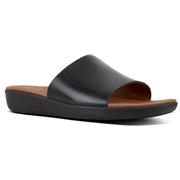 FitFlop Sola
11 colours from £37.45
---
FitFlop Lulu Cross
30 colours from £23.98
---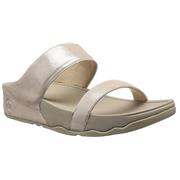 FitFlop Lulu Slide
14 colours from £32.05
---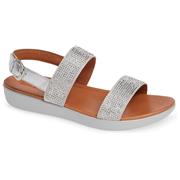 FitFlop Barra
8 colours from £43.94
---
FitFlop Lulu Slide

Select Colour
14

Colours Available
from £38.94

Leather - Black

from £49.32

Leather - Navy

from £277.87

Popstud - Navy

from £352.12

Popstud - Black

from £64.97

Popstud - Desert Stone

from £59.46

ShimmerSuede - Black

from £50.65

ShimmerSuede - Chocolate

from £58.23

ShimmerSuede - Nude

from £211.66

ShimmerSuede - Pewter

from £156.67

ShimmerSuede - Supernavy

from £65.88

Superglitz - Copper

from £206.62

Superglitz - Black

from £98.68

Superglitz - Bronze

from £57.99

Superglitz - Silver
FitFlop Lulu Slide Review
The FitFlop Lulu Slide may be a simple sandal, but it's that purist quality that makes these the perfect sandal to style with all your favourite seasonal outfits; be it bold florals, mini geo-prints or layered textures.
The Women's Lula Slide is designed by FitFlop to be a classic, with a slim strap flowing across your toes and a wider band across the vamp and no added embellishment needed. Lining these dual straps is a soft and breathable microfibre fabric to enhance the fit. We are reminded that these stylish sandals are created by the fabulous FitFlop brand, by the circular logo that's embossed into the heel and also their signature midsole design. This wedge incorporates the biomechanically engineered Microwobbleboard™ which absorb shocks, diffuses underfoot pressure and cushions your delicate soles.
The FitFlop Lulu Slide sandal comes in a range of colours and fabrics; there's smooth leather in the core White, Black or Pewter shades that will suit equally monochrome fashions or act as an anchor for bold pops of colour. I love the range of earthy metallic hues with a funky snakeskin scale design or the cool Lustre options with a modern crackled finish. The Shimmer versions feature a soft suede upper in a glamorous sparkle design, the perfect 'go to' sandal for those summer warm evenings and nights on the town! Don't be fooled by the basic design, the FitFlop Lulu Slide is super stylish and so comfortable that once you slip these sandals on you won't want to take them off all summer!