FitFlop Rally


* example colour combinations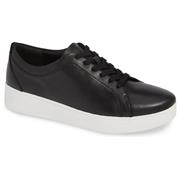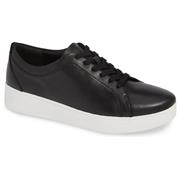 Be the first to Review

Supportive and stylish FitFlop Rally women's casual shoes with a sporty edge
Rich leather upper in solid shades and modern metallics
Classic lace up closure with matching laces
Subtle branding on the tongue and bolder branding on the outsole
Lycra lining ensures a breathable fit
Comfortable mesh footbed
Supportive built in arch contour
Cushioning Anatomicush™ midsole with a trendy chunky design
Durable outsole with rubber pods and flex lines, for all day grip and flexibility
Brand Bestsellers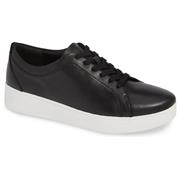 FitFlop Rally
44 colours from £59.53
---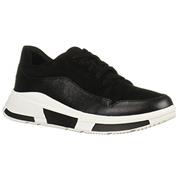 FitFlop Freya
2 colours from £37.99
---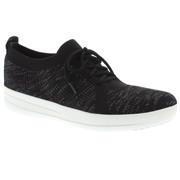 FitFlop F-Sporty Uberknit
2 colours from £36.58
---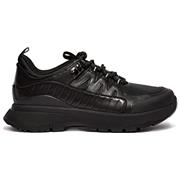 FitFlop Neo-D-Hyker
2 colours from £120.00
---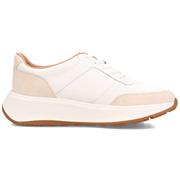 FitFlop F-Mode Sneaker
3 colours from £78.43
---
FitFlop Rally

Select Colour
44

Colours Available
from £54.00

All Black

from £49.99

Beige

from £54.00

Black/White

from £58.90

Cream

from £48.99

Cream Mix

from £55.71

E01 - All Black

from £23.64

E01 - Almond Tan/Platino

from £49.88

E01 - Plummy

from £59.66

Leather Updated - All Black

from £54.00

Leather Updated - Black/White

from £56.36

Leather Updated - Midnight Navy

from £54.00

Leather Updated - Urban White

from £89.93

Maritime Blue

from £54.99

Metalic Backtab - Urban White/Rose Gold

from £35.00

Midnight Navy Leather

from £65.04

New Device - Black

from £89.00

New Device - Raisin Purple

from £66.59

New Device - Urban White

from £100.00

Panel - Urban White/Rich Red

from £23.64

Platino

from £49.88

Plummy

from £42.09

Pop Urban White/Electric Yellow

from £57.76

Pop Urban White/Neon Orange

from £67.99

Quick Stick - All Black

from £44.00

Quick Stick - Urban White

from £67.99

Quick Stick Fastening - Black

from £44.00

Quick Stick Fastening - Urban White

from £35.00

Rose Gold

from £61.10

Silver

from £79.99

Slip On - All Black

from £76.99

Slip On - Beige

from £76.50

Slip On - Black/White

from £36.05

Slip On - Urban White

from £59.99

Soft Grey

from £55.71

Tonal Knit - Black

from £57.98

Tonal Knit - Midnight Navy

from £159.99

Tonal Knit - Urban White

from £44.00

Urban White

from £39.99

Urban White/Corralina

from £73.50

Urban White/Leopard

from £68.58

Urban White/Paris Grey

from £75.74

Urban White/Pop Pink

from £73.50

Urban White/Rich Red

from £34.99

Urban White/Sky Blue
Our Description
These retro inspired FitFlop Rally casual shoes are stylish in their simplicity.
Each pair of the FitFlop Rally features a smooth leather upper in a design that's inspired by classic tennis shoes, with no need for over embellishment just simple embossed branding on the tongue and a tonal lacing system for the perfect fit. Breathable Lycra lining and a soft mesh footbed ensure a fresher and comfortable fit.
We just love the ergonomically engineered Anatomicush™ midsole, a feature that guarantees cushioned comfort and with it's vulcanised appearance, a feature that instantly creates an on-trend silhouette. These women's FitFlop Rally trainers also include a seamless arch contour which works to add that extra level of support. These versatile shoes are lightweight but create stable and supportive steps with their impressive outsole underfoot, which combines engineered flex lines with slip resistant rubber pods, all built into the tread design that's completed with fun, bold branding.