FitFlop Superskate


* example colour combinations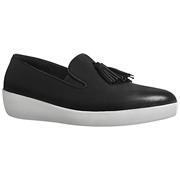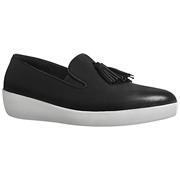 Be the first to Review

Womens slimmer fit slip on loafers
Choice of metallic leather or textured nubuck
Tasseled trim option available
Leather lined for added breathability
Dual density SupercomFF™ midsole, ergonomically designed for the best supportive fit, flex and cushioning
Slip resistant rubber outsole with grippy pods
Brand Bestsellers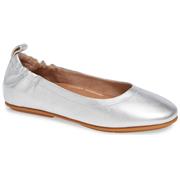 FitFlop Allegro
16 colours from £23.93
---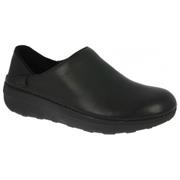 FitFlop Superloafer
13 colours from £14.84
---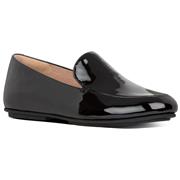 FitFlop Lena
14 colours from £27.33
---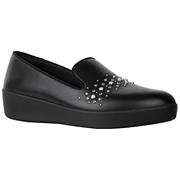 FitFlop Audrey
13 colours from £34.00
---
FitFlop Superballerina
10 colours from £39.00
---
FitFlop Superskate

Select Style
24

Styles Available
from £50.99

All Black

from £89.86

Black Glimmer

from £49.81

Black/White

from £47.55

Blue

from £109.57

Charcoal Grey/Pewter

from £223.61

Dusky Pink

from £42.71

Gold Iridescent

from £99.40

Lizard Print - Pink

from £47.55

Midnight Navy

from £136.48

Pale Gold

from £171.81

Patent - Black

from £94.99

Patent - Deep Plum

from £221.84

Perforated - Black

from £89.46

Perforated - Blue

from £51.67

Perforated - Soft Brown

from £202.56

Sequins - Nude

from £221.47

Studs - Black

from £97.86

Tassel - Black Glimmer

from £65.34

Tassel - Black/White

from £123.48

Tassel - Deep Plum

from £69.27

Tassel - Dusky Pink

from £42.71

Tassel - Gold

from £143.52

Tassel - Silver

from £68.06

Taupe Snake
FitFlop Superskate Review
The Women's Superskate loafer is new in from FitFlop and forms part of their contemporary FF2™ collection. These versatile shoes are so easy to style and we love the deep mid/outsole feature that gives these shoes a somewhat sporty and undeniably classic FitFlop twist.
The FitFlop Superskate is a modern slim loafer that comes in a choice of exciting upper designs with a feminine shaped toe. Elastic panels feature upon the front of the collar, designed to stretch the upper as you slip on these stylish shoes. Internally a leather lined footbed keeps feet cool and cushioned and we mustn't forget the ergonomically designed SupercomFF™ midsole, created to support the foot, diffuse areas of high pressure and add flex and all day comfort. Under this elegant shoe sits a slim rubber outsole, enhanced with rubber pods for excellent slip resistance.
Now back to those colourways we mentioned; the classic Black and richer Midnight Navy shades are available in a soft nubuck leather, with a subtle allover pattern for added texture. For lovers of all things metallic why not choose the smooth Pale Gold or Silver Superskate shoe options. You could also mix it up and go for one of two FitFlop shoes featuring a dual tassel trim, in black with a hint of shimmer or the modern monochrome delights of the black/white combo.
No need for a skateboard to look cool and stylish this season, simply slip on a pair of FitFlop Superskate shoes today.