FitFlop Walkstar


* example colour combinations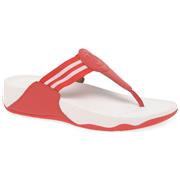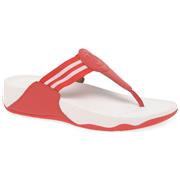 Write your own review

Read the Reviews
FitFlop Walkstar midsoles incorporate patent-pending Microwobbleboard™ technology, to give you a workout while you walk.
The FitFlop Walkstar can challenge hard to reach muscles more
Every step you take in FitFlop Walkstar helps tone and trim your legs
FitFlop works your bum muscles more
FitFlop sandals have been shown to have a significant effect on the toning muscles of your thighs
Walking in FitFlop Walkstar is like walking barefoot, but a little bit better.
FitFlop make it easier to stay in shape
Brand Bestsellers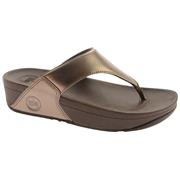 FitFlop Lulu
29 colours from £46.80
---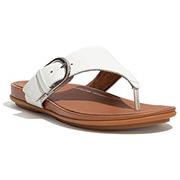 FitFlop Gracie
17 styles from £54.99
---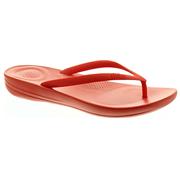 FitFlop Iqushion
32 colours from £22.50
---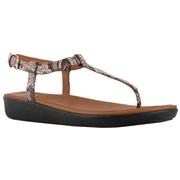 FitFlop Tia
from £54.94
---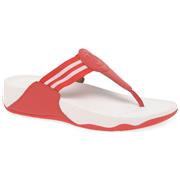 FitFlop Walkstar
9 colours from £32.31
---
FitFlop Walkstar

Select Colour
9

Colours Available
from £45.71

Black

from £59.95

Bronze

from £70.00

Light Tan

from £48.00

Midnight Navy

from £74.99

Pewter

from £49.99

Platino

from £45.45

Red

from £32.31

Rose Gold

from £42.00

Silver
Our Description
The original FitFlop Walkstar is the FitFlop sandal that started the whole FitFlop fitness shoe revolution. Women's FitFlop Walkstar gives you a unique workout while you walk. The FitFlop Walkstar sandal is engineered to recreate the natural gait of walking barefoot. Wearing the FitFlop Walkstar sandals not only improves your fitness but also lessens stress on your joints and absorbs shock.
Independent studies have shown that the FitFlop Walkstar activates more muscles than a regular shoe and consequently they can improve muscle tone and strength your thigh muscles and improve leg strength.
Many wearers of FitFlop Walkstar also report that their back pain has improved as result of the improved posture that wearing FitFlop sandals promotes.
As FitFlop says - with FitFlop Walkstar it's like walking barefoot but a little better!
FitFlop Walkstar

CUSTOMER REVIEWS

Overall Score:

2

reviews
out of 5 based on
Write your own Review

out of 5 stars
FitFlop Walkstar
Reviewer:

julie jones
Location:

durham
Jul 25, 2011
fitflops
having bought fitflops for my holidays because of the walking and the heat they were the best thing i have ever worn and loved them so now i own a few pairs in different colours as they are the most comfortable sandals ever!

out of 5 stars
FitFlop Walkstar
Reviewer:

Sam Chambers
Location:

Manchester
Jul 18, 2011
Original Fitflops
I had a pair of the very first fitflops when they came out in red. These are the most comfy sandals i've ever worn. Recommended fitflops to loads of my friends too.