Fly London Suli


* example colour combinations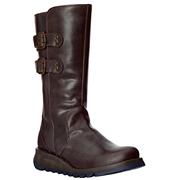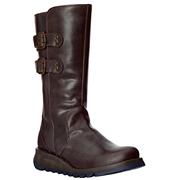 Be the first to Review

Stylish mid height womens boot
Rich leather upper in a range of desirable colourways
Dual leather straps and a full lenght zip for a great fit
Branded metallic hardware
3cm ridged rubber wedge and branded grippy outsole
Brand Bestsellers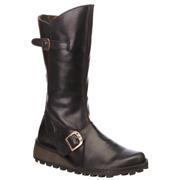 Fly London Mes
11 colours from £64.99
---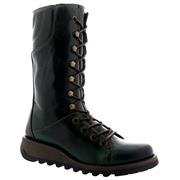 Fly London Ster
5 colours from £79.68
---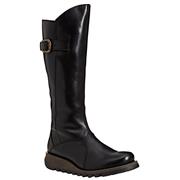 Fly London Mol
4 colours from £69.99
---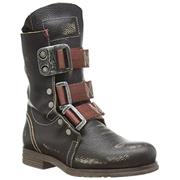 Fly London Stif
from £129.99
---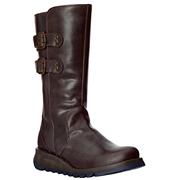 Fly London Suli
from £104.40
---
Fly London Suli

Fly London Suli Review
The stylish Suli is the latest mid height boot from the ever popular Fly London brand. It retains the sleek silhouette and distinctive wedge heel that we see on other popular Fly styles, and adds fresh trims for a contemporary look.
The Fly London Suli boot is versatile, it features a modern design that can be dressed up for work or paired down for a relaxed weekend look and boasts a smooth leather upper that sits neatly mid way up the calf. Strong design elements include the top line that finishes taller at the front and the curvaceous stitched seams that dominate this gorgeous boot. I love the addition of the dual straps that flow from the rear of the boot, around the side and then cross over the outer side seam of the Fly London Suli. These leather shaped straps are held in place with tiny metallic studs, cleverly engraved with the iconic insect logo and this strong branding also appears on the rectangle twin pin buckles that offer a personal fit. The handy side zip is also worth a mention!
Six exciting colourways sit upon a modest 3cm wedge heel, with bold tread visible at the side and bold branding visible to all (each time you kick up your heels that is)! My favourite shade is the Purple hue, the bronzed metalwork really stands out against the rich background. A bolder Red, modern Diesel hue and earthy Camel and Dark Brown colourways are also available, and the core Black and Brown shades are not forgotten. With such a strong design that's not over complicated, the Fly London Suli is a great boot for everyday comfort.