Fly London Yama


* example colour combinations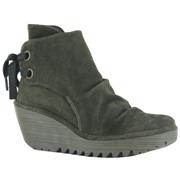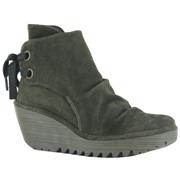 Be the first to Review

Womens funky ankle boot
Rich leather or soft suede upper in a choice of shades
Shaped side panels
Eyelet and lace fasteners at the rear of the boot
2.5" rubber wedged heel and 1" platform sole for added height
Brand Bestsellers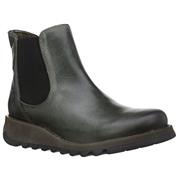 Fly London Salv
15 colours from £24.72
---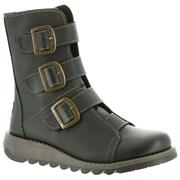 Fly London Scop
6 colours from £100.00
---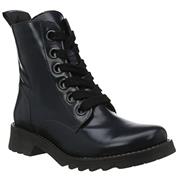 Fly London Ragi
7 colours from £31.56
---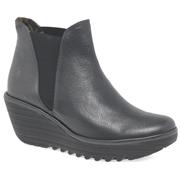 Fly London Yoss
8 colours from £68.00
---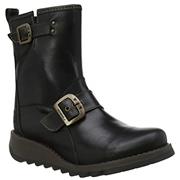 Fly London Sino
4 colours from £87.18
---
Fly London Yama

Select Colour
14

Colours Available
from £43.35

Black

from £51.59

Black Suede

from £59.99

Brick

from £80.59

Camel

from £55.80

Chocolate

from £81.61

Chocolate/Bronze

from £43.35

Dark Brown

from £54.09

Diesel

from £74.99

Espresso Suede

from £81.78

Grey/Grey

from £54.09

Ocean

from £49.99

Petrol

from £41.45

Reef Blue

from £42.49

Sludge Suede
Our Description
Fly London boots always tick the box for me, and the Yama is no exception. Fly London designers always manage to find the right balance between comfort, design and as always the range of earthy and rich colours are sublime.
The Fly London Yama is made with a super soft leather or textured suede upper, that casually creases upon the vamp. Twin needle stitching curves around each side of the ankle boot and turns into shaped panels that meet at the rear of the boot, coming together with standard laces threaded through dual metallic bold eyelets.
Hidden under the side panel of the Yama wedge boot sits the iconic Fly London logo, embossed into the soft base. A funky ridged rubber wedge heel and platform sole with grippy tread, sit under the colourful upper, creating a modern silhouette. A staple black shade, an organic green and a vibrant red hue are just three of fifteen desirable shades to tempt you with. If you want an everyday ankle boot with a designer edge, I'd choose the fashionable Fly London Yama.