Joules Wellibob


* example colour combinations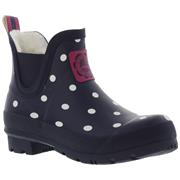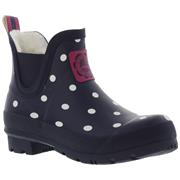 Be the first to Review

Fun and funky short welly
Synthetic upper, lining and sole
Practical wipe clean design
Branded patch to the front of the design
Heel tag to aid fit
Wide array of colourways for all fashionable tastes
Brand Bestsellers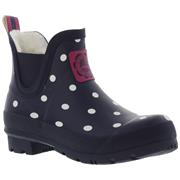 Joules Wellibob
26 colours from £38.95
---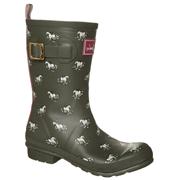 Joules Molly
39 colours from £33.19
---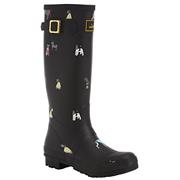 Joules Welly Dog Print
3 colours from £39.90
---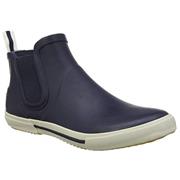 Joules Rainwell
7 colours from £24.95
---
Joules Field Welly
4 colours from £39.90
---
Joules Wellibob

Select Colour
26

Colours Available
from £90.74

Black Botanical Bees

from £87.66

Black Daisy

from £31.38

Black Floral

from £34.39

Black Metallic Bees

from £96.14

Black Winter Floral

from £39.95

Blue Daisy

from £52.84

Blue Floral

from £35.95

French Navy Cosy Dogs

from £59.69

French Navy Dachshund

from £123.21

French Navy Gloss

from £39.95

French Navy Spot

from £102.99

Green Floral

from £57.77

Green Lakeside Rose

from £33.95

Hope Stripe French Navy

from £39.52

Navy All Over Floral

from £38.95

Navy Blossom Spot

from £138.09

Navy Botanical

from £61.73

Navy Dogs Navdogs

from £38.95

Navy Ladybird

from £39.95

Navy Leopard

from £83.15

Navy Raindrops

from £66.87

Pink Leopard

from £39.95

Red Ditsy

from £35.63

Star Gazing

from £29.45

Tan Leopard

from £39.95

True Black Gloss
Joules Wellibob Review
The Women's Joules Wellibob is a great choice to just slip on when you don't want the height of a welly cramping your style, and style is what it's all about (well that and dry feet) when you pull on these colourful boots.
The Joules Wellibob boasts an ankle height fit, with elastic gore side panels and a high shaped front, complete with a bold branded patch. The shaping continues at the back of the boot where a handy heel tag flows up the rear of the boot from the bold branded heel, adding colour and practicality to this fun design. With the Joules Wellibob boot, Joules have given the wearer the choice of a cosy fur lining or a jaunty stripe design whilst underfoot the sole is moulded with a slight heel and a grippy tread for instant grip.
This cropped welly is ideal for adding instant colour to drab and wet days, the daily dog walk or holiday stroll with it's wide range of colourways; The solid Pink shade adds a fun striped lining to the serious tan toned base, if you like prints then you'll love the quirky Green Duck option with it's bright green base complimented by vibrant mustard yellow and red highlights. The cool Blue Spotty colourway offers a nautical twist and there are stripes a plenty or more traditional shades if you want a calmer look, and whichever combo you choose enjoy the fact that wet weather styling just got brighter!