Kids Joules Welly


* example colour combinations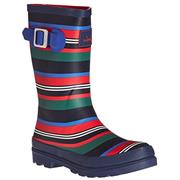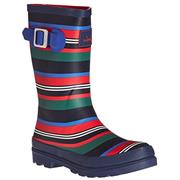 Be the first to Review

Fabulous printed wellies for junior feet
Waterproof natural rubber construction
A wide range of printed designs and colourways
Removable insoles
Grippy and flexible outsole and low heel
Brand Bestsellers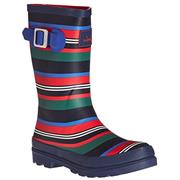 Kids Joules Welly
29 colours from £5.95
---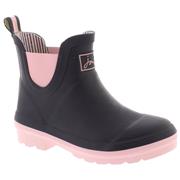 Kids Joules Wellibob
2 colours from £14.95
---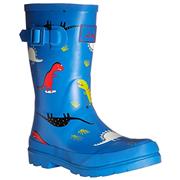 Joules Skatersaurus
from £63.87
---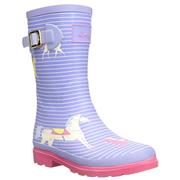 Kids Joules Horses Welly
from £15.00
---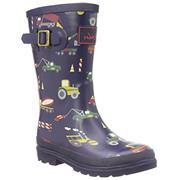 Joules Diggers Welly
from £26.70
---
Kids Joules Welly

Select Colour
29

Colours Available
from £22.45

Anniversary Floral

from £19.99

Antique Gold

from £50.46

Black Botanical Bees

from £37.07

Blue Confetti

from £20.00

Blue Rainbow

from £59.63

Dazzling Blue Dino

from £20.97

Deep Pink Inky Ditsy

from £29.88

French Navy Animals

from £7.00

French Navy Stripe

from £43.36

French Navy Stripe + Cars

from £19.99

French Navy Unicorn

from £24.95

Grey Wolves

from £22.03

Khaki Camo

from £19.99

Light Pink Dog

from £29.00

Navy Beetle

from £36.03

Navy Botanical

from £62.81

Navy Granny Floral

from £15.17

Navy Horses

from £51.13

Navy Jungle Scrum

from £7.00

Navy Multi Stripe

from £20.99

Navy Raining Dogs

from £40.77

Navy Scout and About

from £19.99

Navy Stars

from £24.95

Pink Multicoloured Large Floral

from £19.99

Pink Pocket Cat

from £24.95

Pink Raindrops

from £19.99

Pink Star Confetti

from £22.45

Red Planes

from £19.99

White Ditsy
Our Description
These Kids Joules Welly boot designs offer so much choice, enticing junior feet to head out into the elements.
Each pair of wellies are crafted from quality natural rubber, which keep feet and legs waterproof and protected from muddy puddles and snowy paths and add a welcome pop of colour on dreary wet days. Each boot benefits from a removable footbed that's cushioned and comfortable. Most boots in this bold and colourful range also feature an adjustable strap to the top of each boot, there's also selected styles with glamorous bows to the back or neat pull ties around the topline for a snug fit.
We love the unique style of the prints available; from beautiful florals placed upon a modern striped base, quirky hand drawn animal prints and classic stars and spots. Even simple touches like a contrasting coloured outsole and low heel adds to the appeal.
Get your little ones to pull on these practical Kids Joules Welly boots and inject some fun and colour into the world, whatever the weather.