Merrell Intercept


* example colour combinations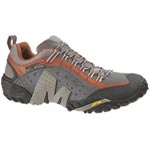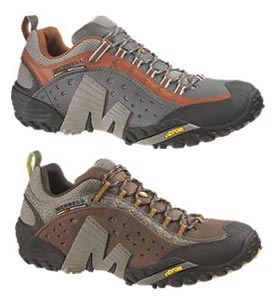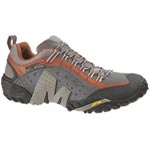 Write your own review

Read the Reviews
Merrell Intercept men's sports approach shoes with slip-lasted construction
Combination Nubuck, suede, leather and synthetic leather uppers with breathable padded tongue
Breathable mesh lining treated with Aegis Microbe Shield
Injection-moulded TPU external counter and Nylon 6.6 arch shank
4.5mm Ortholite™ anatomical footbed with In-Board™ C MEVA foot frame
Air Cushion midsole with Vibram ® Axis Sticky Rubber outsole with 4.5 mm sole lug depth
Brand Bestsellers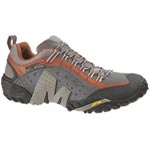 Merrell Intercept
10 colours from £51.94
---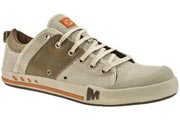 Merrell Rant
17 colours from £37.50
---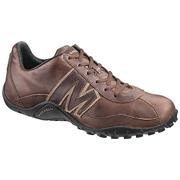 Merrell Sprint Blast
9 colours from £43.39
---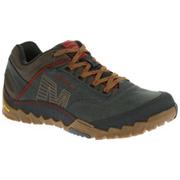 Merrell Annex
12 models from £49.99
---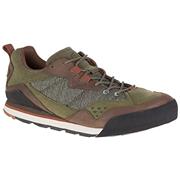 Merrell Burnt Rock
7 colours from £43.28
---
Merrell Intercept

Select Colour
10

Colours Available
from £62.38

Blue Wing

from £81.74

Castlerock

from £221.54

Charcoal

from £193.25

Dark Earth

from £90.47

Granite

from £115.20

Green

from £87.02

Mocha

from £51.94

Moth Brown

from £69.30

Smooth Black

from £70.77

Taupe
Merrell Intercept Review
The Merrell Intercept sports shoe is a typical approach shoe. In recent times approach shoes have broken away from climber-specific wear. Now, like Merrell Intercept sports shoes, they are lightweight shoes offering instant comfort, better sensitivity and breathability. With a more street friendly look they continue to provide a good level of technical performance.
An Ortholite® anatomical footbed and air cushioned midsole create a waterproof, breathable and very comfortable all-round shoe, ideal for a wide range of activities and conditions. The Merrell® air cushion in the heel absorbs shock and adds vital stability to enable the Merrell men's Intercept trainer to perform brilliantly on country trail or city pavements.
A multi-purpose piece of footwear, equipped with an integrated cushioned foot frame and moulded external support, men's Merrell Intercept sports shoes deliver versatility and durability in equal measure. They remain totally breathable, with a longer lasting Aegis antimicrobial treated mesh lining that advances comfort up by several notches.
If you want to feel well-supported and look good for varied outdoor activities, men's Merrell Intercept shoes deserve your close attention.
Merrell Intercept

CUSTOMER REVIEWS

Overall Score:

2

reviews
out of 5 based on
Write your own Review

out of 5 stars
Merrell Intercept
Reviewer:

marina
Location:

bristol
Aug 17, 2012
GR8 Shoes!!
My partner swears by these shoes. He wears them all day everyday for his job, and says "they mould to the shape of your feet and are so comfortable" well worth the money and 1 pair have lasted him for 2yrs & thats with daily use.

out of 5 stars
Merrell Intercept
Reviewer:

morris
Location:

sussex
Jul 08, 2012
wet shoes
not the slightest bit waterproof,even on wet grass