Search Shoes Search Clothes

Select Region
UK £GBP

US $USD

Salomon Speedcross


* example colour combinations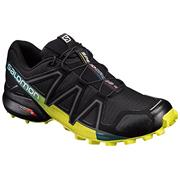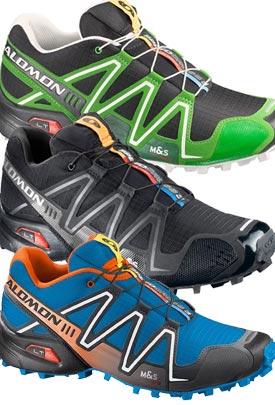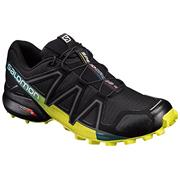 Be the first to Review

Salomon Speedcross Off-road/ trail running shoes with reinforced stitched uppers with toe bumpers
Feather construction water resistant anti-debris mesh and textile uppers
Quicklace™ one hand, one-pull tightening pocketed lace
OrthoLite® sockliner with moulded EVA and injected EVA midsole
Contagrip variable hardness durability and tough terrain grip
Colours include Blue, Lime Green and Grey base for uppers with permutations for laces, trimmings and soles of Emerald Green, Blue, White and Black
Brand Bestsellers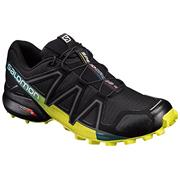 Salomon Speedcross
27 models from £59.91
---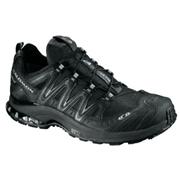 Salomon XA Pro 3D Ultra GTX
from £83.72
---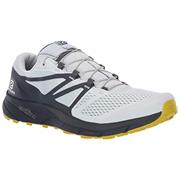 Salomon Sense Ride
9 models from £80.67
---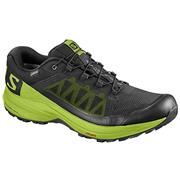 Salomon XA Elevate
12 colours from £57.49
---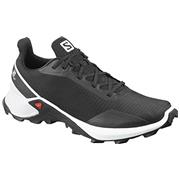 Salomon Alphacross
2 colours from £49.53
---
Salomon Speedcross

Select Model
27

Models Available
from £74.99

Speedcross 4 (Black/Black/Black Metallic)

from £74.99

Speedcross 4 (Black/Everglade/Sulphur Spring)

from £100.00

Speedcross 4 (Deep Lagoon/Acid Lime/Reflecting Pond)

from £59.91

Speedcross 4 (Grape Leaf/Burnt Olive)

from £59.91

Speedcross 4 (Grape Leaf/Burnt Olive/Black)

from £73.87

Speedcross 4 (Orange)

from £60.20

Speedcross 4 (Stormy Weather/Black/Stormy Weather)

from £51.71

Speedcross 4 CS (Blue Depth/Bright Blue/Black)

from £123.10

Speedcross 4 GTX (Black/High Risk Red/Mediterranean Blue)

from £74.99

Speedcross 4 GTX (Black/Silver Metallic-X)

from £110.00

Speedcross 4 GTX (Classic Green/Lime Green/Poseidon)

from £136.94

Speedcross 4 GTX (Darkest Spruce/Black/Acid Lime)

from £99.30

Speedcross 4 GTX (Indigo/Black/White)

from £118.43

Speedcross 4 GTX (Medieval Blue/Acid Lime/Graphite)

from £76.51

Speedcross 4 GTX (Poseidon/Navy Blazer/Lime Green)

from £64.40

Speedcross 4 GTX (Sky Diver/Indigo Bunting/Black)

from £106.80

Speedcross 5 (Black/Black/Black)

from £106.80

Speedcross 5 (Black/Black/Phantom)

from £209.29

Speedcross 5 (Fjord Blue/Navy Blazer/Illusion Blue)

from £207.29

Speedcross 5 (Flint Stone/Black/India Ink)

from £113.60

Speedcross 5 (High Risk Red)

from £103.53

Speedcross 5 (Navy Blazer/Ebony/Bluestone)

from £87.25

Speedcross 5 (Sulphur Spring/Black/White)

from £103.53

Speedcross 5 (Vapor Blue/Alloy/Cherry Tomato)

from £95.00

Speedcross Vario 2 (Navy Blazer/Nautical Blue/Lime Punch)

from £91.49

Speedcross Vario 2 GTX (Black/Reflecting Pond/Hawaiian Surf)

from £118.95

Speedcross Vario 2 GTX (Fiery Red/Barbados Cherry/Magnet)
Salomon Speedcross Review
The Salomon Speedcross is a men's off-road racing shoe, combining light weight, performance fit and an aggressive outsole to ensure it outclasses its rivals, even in the most challenging conditions.
The Speedcross uses a waterproof membrane just over the tongue and toes to provide water resistance, without sacrificing breathability. The brand's Cushioning System chassis has feather construction uppers with foot-wrapping Sensifit technology, a protective mud guard and synthetic toe cap. The over-the-instep lace pocket delivers a precise and secure customised fit with the Quicklace easy-on, easy-off fastening system. A 3D Advanced Chassis controls the shoe's twisting motion by flexing under the heel to absorb shock and provide stability.
The sole construction consists of dual density EVA designed to deal with mud and snow. A non-marking Contagrip sole delivers superb traction with pronation control whilst the OrthoLite sockliner and moulded EVA footbed keep your feet cool, comfortable and cushioned. The lightweight, anti-debris mesh allows you to maintain smooth strides for long distances. This racing shoe has the new signature Climashield™ design's aggressive tread to deliver excellent grip in wet, slippery trail conditions.
With vital improvements to an athletic Salomon favourite, the men's Salomon Speedcross now has bonded construction, a more durable sole, and a lower heel for more stability. For a light, fast, men's racing shoe, using the latest technology, this off-roader will be hard to beat.