UGG Fluff Yeah


* example colour combinations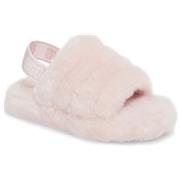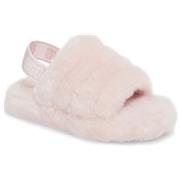 Be the first to Review

A women's fluffy slide on sandal/slipper range
Sheepskin covered vamp design in versatile colourways
Choice of a sheepskin or leather covered footbed
Some models feature a branded elastic heel strap
Textured or smooth 1.2" platform sole
Slim rubber outsole or deeper Treadlite by UGG™ flexible and grippy outsole
Brand Bestsellers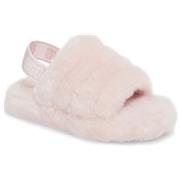 UGG Fluff Yeah
34 styles from £65.00
---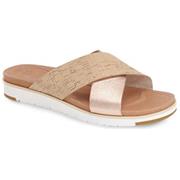 UGG Kari
15 colours from £45.92
---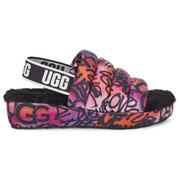 UGG Puff Yeah
from £62.76
---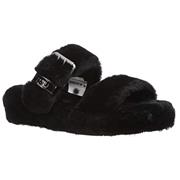 UGG Fuzz Yeah
from £59.99
---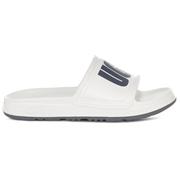 Womens UGG Wilcox Slide
3 colours from £17.99
---
UGG Fluff Yeah

Select Style
34

Styles Available
from £77.66

Slide - Amphora

from £79.58

Slide - Black

from £103.05

Slide - Bling Lilac Frost

from £293.90

Slide - Bougainvillea

from £260.39

Slide - California Aster

from £100.00

Slide - Caribou

from £65.00

Slide - Charcoal

from £72.70

Slide - Clear Water

from £89.99

Slide - Fuchsia

from £88.19

Slide - Goat

from £100.00

Slide - June Gloom

from £89.99

Slide - Lantana

from £272.90

Slide - Lava Flow Multi

from £77.66

Slide - Leopard

from £100.00

Slide - Mint

from £100.00

Slide - Motlee Multi

from £100.00

Slide - Neon Coral

from £99.99

Slide - Neon Yellow

from £100.00

Slide - Pride Stripes Light Blue

from £74.10

Slide - Pride Stripes Purple

from £84.55

Slide - Pride Stripes Yellow

from £100.00

Slide - Rainbow Purple

from £100.00

Slide - Rainbow Yellow

from £100.00

Slide - Ribbon Red

from £80.82

Slide - Rock Rose

from £100.00

Slide - Scallop

from £73.59

Slide - Seashell Pink

from £94.25

Slide - Starry Night Multi

from £181.93

Slide - Sulfur Multi

from £79.46

Slide - Vibrant Coral

from £100.00

Slide - White

from £100.00

Slide - Wild Berry

from £109.10

Slide - Zebra Black White

from £335.90

Slide - Zebra Light Blue
Our Description
The trend for statement slide sandals is embraced head on by UGG, with their fabulous cosy Fluff Yeah sandals and slides.
Each luxe pair is created with a fluffy sheepskin band flowing over the foot in fashionable colourways. The slide versions feature further texture lining the shoe and insole in cosy comfort and an elastic back strap, that adds a hint of security to each step and features bold branding flowing around your heel that we know you'll love to show off! This style finishes with a sheepskin covered platform and a grippy rubber outsole, that's stylishly decorated in an all over UGG logo design.
The Fluff Yeah sandals are easy to slip on and are a more subtle choice, with smooth leather lining the branded footbed and a flexible Treadlite by UGG™ outsole underfoot, that includes a durable rubber heel and toe panel.
Whether you choose to wear them as snug slippers inside or create a bold fashion statement on the streets, you'll love both designs cosy appeal.