UGG Scuffette II


* example colour combinations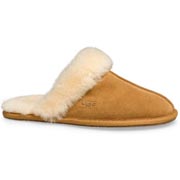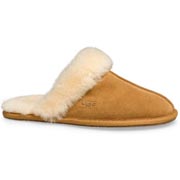 Write your own review

Read the Reviews
UGG Scuffette II is a wonderful house or travel slipper with minimal, yet plush styling
Fully-lined sheepskin sockliner with 100% Premium wool fleece trim collar
Rubber bottom with embossed UGG logo
Exposed fleece cuff will keep you in style all year long
Brand Bestsellers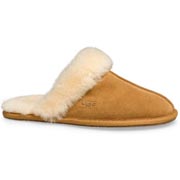 UGG Scuffette II
33 colours from £57.62
---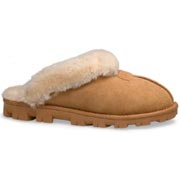 UGG Coquette
10 colours from £76.60
---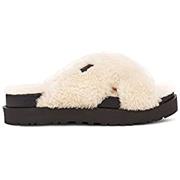 UGG Fuzz Sugar
4 colours from £43.90
---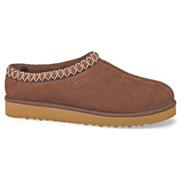 Womens UGG Tasman
5 colours from £64.06
---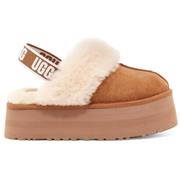 UGG Funkette
2 colours from £100.00
---
UGG Scuffette II

Select Colour
33

Colours Available
from £71.25

Scuffette II - Ash Fog

from £58.00

Scuffette II - Black/Grey

from £63.00

Scuffette II - Blue

from £60.05

Scuffette II - Chestnut

from £68.96

Scuffette II - Cobble

from £60.05

Scuffette II - Dusk

from £58.00

Scuffette II - Espresso

from £85.00

Scuffette II - Floral Foil Amphora

from £85.00

Scuffette II - Floral Foil Black

from £90.00

Scuffette II - Floral Foil Seashell Pink

from £60.05

Scuffette II - Geyser

from £58.00

Scuffette II - Goat

from £58.15

Scuffette II - Gold Wash - Beachwood

from £57.62

Scuffette II - June Gloom

from £85.50

Scuffette II - Leopard

from £62.99

Scuffette II - Metallic Sparkle - Gunmetal

from £62.00

Scuffette II - Metallic Sparkle - Soft Gold

from £64.60

Scuffette II - Panther Print Butterscotch

from £69.55

Scuffette II - Peach Fuzz

from £64.00

Scuffette II - Scallop

from £90.00

Scuffette II - Seashell Pink

from £60.05

Scuffette II - Shell

from £65.14

Scuffette II - Snow Leopard - White

from £59.10

Scuffette II - Sparkle - Silver

from £58.00

Scuffette II - Starry Night

from £80.00

Scuffette II - Stellar Sequin - Black

from £80.00

Scuffette II - Stellar Sequin - Lilac Frost

from £80.00

Scuffette II - Stellar Sequin - Medallion

from £80.00

Scuffette II - Taro/Shadow

from £60.05

Scuffette II - Thunder Cloud

from £63.00

Scuffette II - True Navy

from £70.79

Scuffette II - Wildflower

from £90.00

Scuffette II Caviar - Caribou
UGG Scuffette II Review
Slip your feet into this yummy sheepskin UGG slipper that's designed to keep your feet warm. Your favourite UGGs just got even comfier! Introducing the UGG Scuffette II slipper from UGG which features a plush suede upper and a full luxurious sheepskin lining for comfort.
The UGG Scuffette II is fully lined with a genuine quality sheepskin sock lining that naturally wicks moisture away, keeping your feet dry and warm. The UGG Women's Scuffette Slipper is a popular silhouette, featuring a suede outsole for traction when wearing around the home. An exposed fleece cuff and range of fun colours will keep you in style all winter long. Surround your feet with luxurious style - Scuffette II is a sheepskin slipper sporting a central seam, an UGG embossed logo and a rubber sole - from the UGG women's indoor luxury collection.
Reward yourself at the end of a long day (or at the beginning!) with these unbelievably comfy Women's Scuffette II UGG Slippers. Their soft, cosy sheepskin cradle your feet with warmth during winter months and offer moisture-wicking comfort in the summer. Classic style features on these wonderful slip-ons include exposed cuffs and decorative top-stitching. Sueded soles are imprinted with the embossed signature UGG logo. Travel around the house in true UGG Australia luxury with the UGG women's Scuffette Slipper.
UGG Scuffette II

CUSTOMER REVIEWS

Overall Score:

1

reviews
out of 5 based on
Write your own Review

out of 5 stars
UGG Scuffette II
Reviewer:

Renee
Location:

Unknown
Oct 19, 2011
I really like these
These are really good